Ship Store
If you see something you want come in and get it or give us a call at (904) 264-2833 and we will set it aside for you.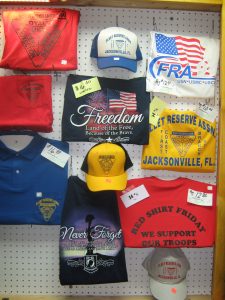 Come on in and get your FRA 91 attire and show off in style!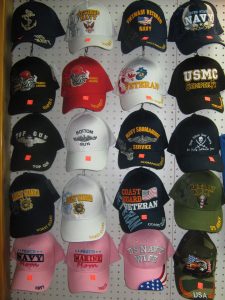 Military branch hats, POW/MIA hats, Specific Rate hats, and more!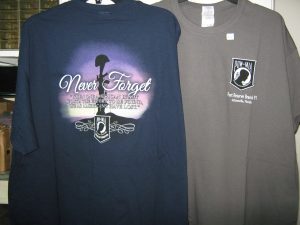 POW/MIA T-Shirts (Navy Blue or Grey) $16.00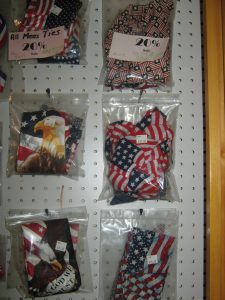 All Ties (Men & Women's) 20% off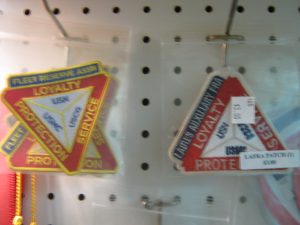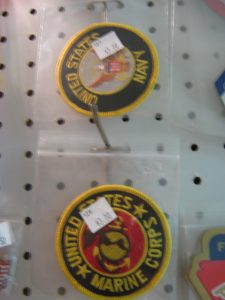 Patches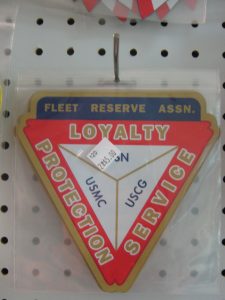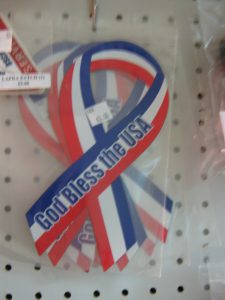 Magnets available 2 for $5.00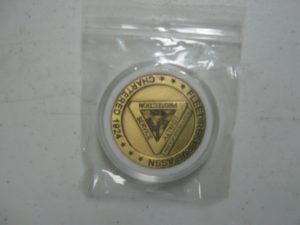 Challenge Coins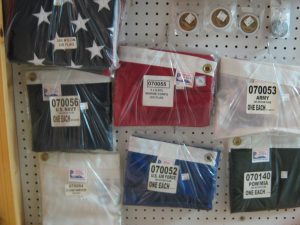 Flags
FEATURED ITEM: Original Price- $16.00 Special Price- $12.00